Quick Links

Teamcenter Community Collaboration
Teamcenter community enable rich collaborative environment by simply and easily extending Teamcenter information to the wider, distributed, business enterprise with visually capture issues to clearly communicate design concerns and route for resolution. FaithPLM is helping customer to efficientlyintegrate community, enable best practices to work in managed mode environment with tuning right performance.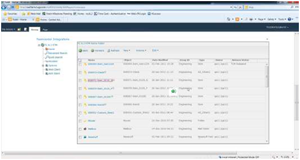 Integration: MOS Installation and configuration in existing domain, new domain, separate forest with server farm, load balancing, configuring LAN, DNS for WINS, install community collaboration and conferencing server, troubleshooting, integration with Teamcenter product suite, collaboration script configuration and installation, SSL enablement, backup & restore.
Best Practices: We help customer to use best practices for Teamcenter data access inside SharePoint, performing workflow action, visual conferencing, JT integration, using clipboard, assembly upload/download, thumbnail generation, visual issue management, rollup webpart and many more.
Performance Tuning: We help to achieve optimum performance of Teamcenter Community by adapting a process of analyze, rectify, verify and monitor the performance which helps us tune the system to enable the best performance at s/w, hardware, network level.
Overall Benefits
Teamcenter Community collaboration brings great value to customer business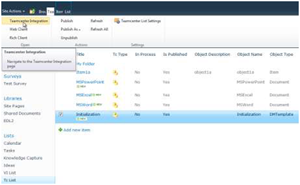 Offers a reliable, secure and compliant platform for sharing information.
Providing real-time collaboration, application sharing and social computing so teams can work together the when where and how they want