Quick Links

Teamcenter Reporting and Analytics
Teamcenter Reporting and Analytics helps organization to generate insightful and actionable analysis report for timely decisions. It provides "visibility infrastructure" for KPI tracking, Digital Dashboards and Business Intelligence. It enables required report designing, dynamic analysis of reports, current and point-in-time reporting with delivery through mail in different formats inside Teamcenter and on web client.
FaithPLM is helping customer to implement Teamcenter Reporting and Analytics (TCRA) by efficiently mapping various business reports requirement through OOTB solutionsoffered by TCRA and customization.
FaithPLM is helping customer to rightly install, integrate and configure TCRA with Teamcenter PLM to develop a solutions using various modules like BuildNPlay, Mapper etc. and features like cubes, nodes, semantic mapper, conditional charts, slicing, dicing, dashboard, definitions and many more along with enabling best practices to work in managed mode environment.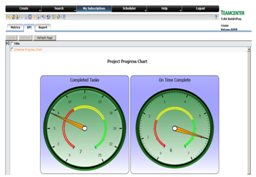 Best Practices: We help customer to develop a solutions using TCRA for business requirement like KPI tracking, dynamic analysis of reports like for engineering data, change management, schedule management and many more.
Benefits: Our unique methodology to implement TCRA helps customer to effectively utilize solutions offered by TCRA to achieve business goals as below.
Extract information in required format as and when required and deliver to right stake holders
Analyze Key Performance Metrics
Aggregate and present information from different system in single view