Quick Links

Teamcenter Manufacturing Process Management
Teamcenter enables engineering andmanufacturing teams to collaborate in adigital environment by leveraging a singlesource of product, process, resource and plant information which ensures building product right with building right product with improved profit, time to market and quality.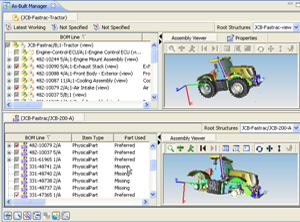 FaithPLM is helping customer to implement Teamcenter Manufacturing by efficiently mapping various solutions like product, process, resource and plantdata management, manufacturing process planning, part planning, BOP management, resource management, weld data management, manufacturing change, configuration and workflow management.
FaithPLM is helping customer to rightly integrate Teamcenter Manufacturing with Technomatix, Process Simulate, Factory CAD (ICE integration), Ticon, MTM data Cards, Cortona, MES, enable best practices to work in managed mode environment, to tune the performance and migrate legacy data.
Best Practices: We help customer to develop a solutions using Teamcenter Manufacturing along with integrated tools for business requirement like process planning, part planning, process simulation, resource management, factory design & simulation which enable in true sense virtual manufacturing engineering.
Classification and Resource Manager: Developed a solution to effectively manage library of resources covering tooling, process and operations, tools, fixtures, other resources, Templates for common processes & operations.
BOP Management: Process structure management describing how a product is manufactured , Assembly Planning, standard process templates, BOM Structure, Associate MBOM to BOP and BOP to BOW, Associate tools to operations, create alternate BOP, manage options and variants within BOP, BOP to SAP, create operation.
Part Planning: Creating and managing plan that details how to manufacture a piece part, Store & manage NC output from CAM, Process centric part planning.
Assembly Process Simulation: Like Design for Manufacturing, Visualization of processes, Verification of cell, plant design, Time study
Manufacturing Publication: Process Reports, Publication of work & assembly instructions, Customized Report
EBOM - MBOM Management: Generate MBOM from EBOM, EBOM to MBOM assignment, comparison, releaseMBOM, alignment check.
Manufacturing change management: We help you to effectively establish common processes to handle engineering and manufacturing changes to achieve distributed team work and synchronized release of all impacted data.
Overall Benefits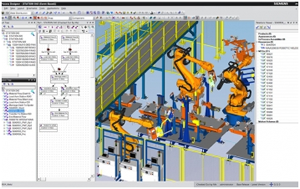 Our unique methodology to implement Teamcenter manufacturing helps customer to effectively utilize Siemens PLM Manufacturing Engineering solutions to become a High Tech manufacturer to achieve below goal.
Reduce lead time
Achieve quality & accuracy
Maximize use of resources
Increase productivity
Reduction in Inventory errors
Reduce waste