Quick Links

SharePoint& Insight PDM Implementation:
SharePoint is the world leading collaborative platform from Microsoft. SharePoint usage is widely spread due to its simple collaboration structure and flexibility. SharePoint helps organization to addresses various challenges on information searching, organizing, and managing across the extended enterprise effectively and efficiently.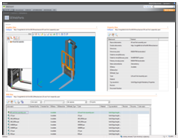 Today, many companies are looking for SharePoint Solutionsto address above challenges. FaithPLM team is expertise in building effective solutions through built-in functionality which help customer to fully utilize the collaborative functions, the workflows and processes that SharePoint promises without any customization.
We help customer to implement SharePoint technology for various simple to complex business requirement by adopting best practices and innovative approaches for Deployment, Integration, Configuration, Customization, Training and Support of
SharePoint 2013/2010/2007
SharePoint Foundation
WSS 3.0 SP2 /WSS 2.0
InsightPDM Platform
We address various business requirement using SharePoint?
Intranet Sites for information and documents required internally by employees across the department
Extranet Sites for file sharing to public-facing websites
Document & Process Management
CAD (SolidEdge & AutoCAD) data & process management
Project & Portfolio Management
Supplier Integration and Management
Ideaand Innovation management
Business Intelligence
Resource management
Collaboration management like meeting, conference, reviews, surveys
Business process like NPD/APQP/PPAP management
Customer Data and Issue management
Why SharePointSolutions from FaithPLM?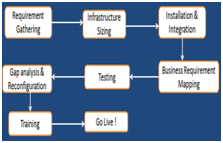 In-depth understanding of SharePoint Technology
Best in class resources to handle simple to complex business requirement solution mapping in SharePoint
Proven track record of SharePoint Technology implementation and bringing value to customer business
Expertise in SharePoint Customization like web part development, UI customization, Application Integration, Custom site definition, Event Handlers, Web Services Interface, Intelligent Document Numbering and so on.
Expertise SharePoint Upgrade to bring value of new and enhance features.